After a reboot it seems I can always get pictures. At some point later I take a picture but it seems the processing never finishes. I get a swirling progress indication that never stops.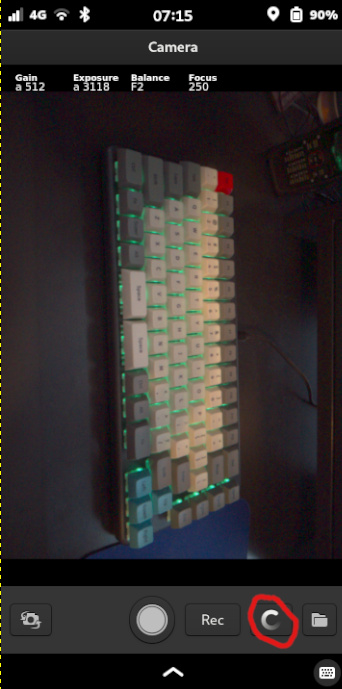 Points of note.
–Millipixels always works after a reboot and does so for a while. I can't find a repeatable pattern to when it stops working.
–Very rarely it will start working again but only until I close the ap and open it again. Then back to the swirling thing.
–When its working properly the camera preview continues to update even while swirling icon shows processing. When its not the image stops updating and the swirling icon continues to swirl for ever.
–If you don't close millipixels the battery will drain quickly. Not sure if this relates to this issue.
Any tips on what may cause this and how I can resolve it?
How about pointing me to a process or service I can kill to recover camera functionality without needing a reboot? Closing and reopening millipixels doesn't work.
Thanks!