Hi

I have Librem 5 with SXMO and stuff - a principally happy user
From time to time, my battery runs dry and I have to use this method to recover:
https://docs.puri.sm/Librem_5/Troubleshooting/Charging.html
This time around, it doesn't work


To make things a little more complicated, I'm not sure whether I'm using the equipment I've been using previously and whether that might be the reason for it failing to give me any red light.
This is what I have: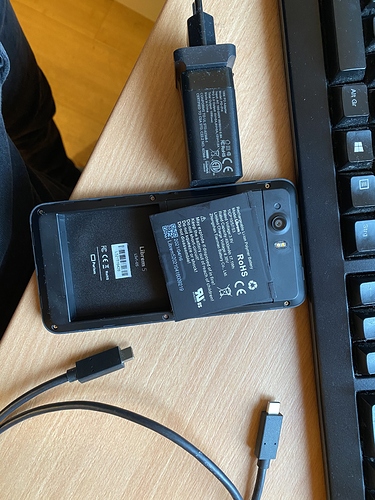 Could someone tell me whether that is the right charger/lead?
What else could I try?
kind regards