To help people who are trying to decide which Linux phone to buy, I have created a table to compare their features. In addition, see this table comparing all 12 phone models that can be bought with Linux preinstalled.
* All specs for the SoC in italics are what the SoC supports, but there may not be FOSS drivers, configuration, thermals, or other hardware to use it.
† HDMI alt-mode over USB-C is generally not supported by the electronics industry. To connect to an HDMI monitor, use a USB-C to HDMI adapter cable (all such cables on the market contain circuitry to convert from DisplayPort alt-mode to HDMI).
ª Listing the max photo and video resolutions supported by the image sensors, but these will be limited by the processing power of the SoC, the speed limit of the camera interface, and the capability of the FOSS driver and camera app.
The A64 in the PinePhone has a hardware video encoder for H.264 1080p at 60fps, but it isn't supported by the free drivers. Martijn Braam at postmarketOS has created a Python script to take photos and 1080p video at 15fps using software encoding. The A64 Datasheet says the camera's "CSI" interface supports up to 1080p at 30fps video, but it is actually an 8-bit parallel interface, and PinePhone firmware developer megous comments:
1080p@30fps is not attainable on the parallel interface, at least not with the cameras that are in the phone. It would require ~120MHz clock, and communication starts to break down at around 60-70MHz.
The Samsung 13MP image sensor in the Librem 5 is capable of capturing 4K video at 30fps, but the i.MX 8M Quad has no hardware video encoder and its documentation indicates that it is only capable of encoding 1080p video at 30fps in software. The Purism developers are still working on kernel support for the front and back cameras. Purism created a mockup of a future camara app for the Librem 5, but will probably have to adapt the Megapixels app, which was designed for the PinePhone.

PinePhone photos:
PhonePhone v1.2a Community Edition: postmarketOS (source):
Desktop dock in the PinePhone Convergence Package (2 USB ports, HDMI and ethernet):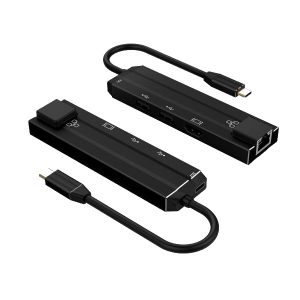 PinePhone v1.2 Community Edition: UBports (source):
6 pogo pins for adding mods, 6 DIP kill switches, Quectel GC25-G cellular modem and SIM slot in PinePhone v.1.1 BraveHeart (source):
Side view of the PinePhone v.1.1 BraveHeart (source):
Front side of main PCB in PinePhone v1.1 BraveHeart (source):
PCB in PinePhone with heat spreader (source):
PinePhone's main PCB, USB-C daughter board and back of LCD (source):
Librem 5 photos:
Side view of power, volume up and down rocker button in Dogwood (source):
Hardware kill switches and SIM + microSD tray on side of Chestnut (source):
Dogwood with the back cover removed (source):
Back side of Dogwood showing main PCB and white speaker box over USB-C daughter board (source):
Dogwood's heat spreader and thermal paste between the LCD and main PCB (source):
Both sides of Dogwood's PCBs (source):
Unboxing Evergreen by "amarok" (source):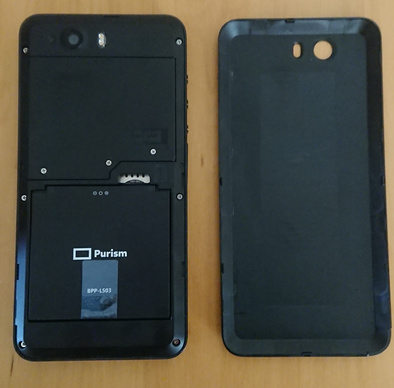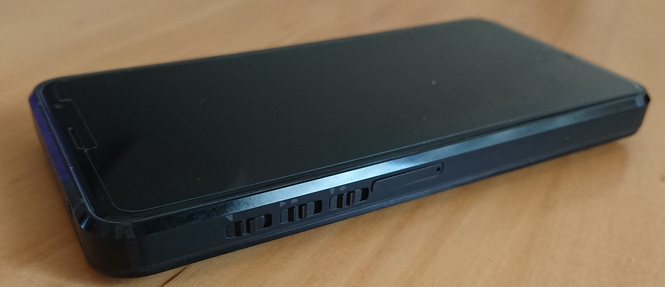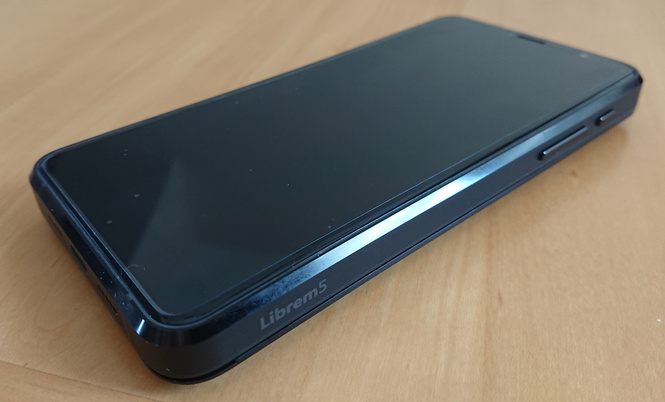 UPDATES:
2020-06-23: Reopened the post as a wiki and updated the PinePhone and Librem 5 specs.
2020-06-25: Added "Reasons to buy" section and feedback from the Pine64 forum.
2020-07-02: Added photos and updated the camera specs in the PinePhone.
2020-07-07: Changed from "Gemalto PLS8" to "Cinterion PLS8" and updated links.
2020-07-12: Changed L5's battery to 3600 mAh.
2020-07-29: Added 12V fast charging for L5, photo of Dogwood, photo of CE: postmarketOS, and more OS info for PinePhone.
2020-07-30: Added "Video out" section and fixed info about HDMI and DisplayPort.
2020-08-06: Added @dos's corrections, L5's cameras and L5's USB Power Delivery.
2020-08-24: Added link to table comparing 12 Linux phones and clarified PinePhone's RAM speed.
2020-09-01: Added phone benchmarks.
2020-11-17: Added 4500mAh battery and BM818-T1 modem.
2020-11-18: Added Evergreen info and photos, "included in the box" and Megous' info on the PinePhone.
2021-03-19: Changed PinePhone mods and added "boot order", photo of Evergreen PCB, and future PinePhone retail editions
2021-08-18: Added FCC certification, L5's extension connector and L5's new price.