Hello,
I know there are a couple of topics about Verizon on this forum for Librem 5 phones, but none are conclusive in my opinion. I have tried my recently received phone with an already activated Verizon SIM card and I am sorry to report that data works on 4G LTE, but phone calls, SMS, and MMS messages do not work. When I have a spare 15 hours to spend on the phone with Verizon's support I'll give them a call and see if there's anything they can do to 'activate' my service with my Librem 5.
Here is a rather foreboding screenshot from my account that shows calls, SMS, and MMS are disabled for my phone: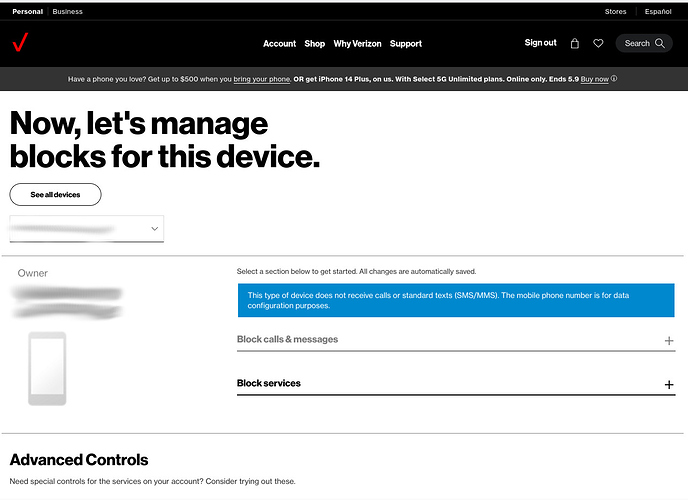 I have activated VoLTE on my BM818-A1 modem with the BM818 tool and rebooted to make sure the setting updated.
I have a Pinephone Pro with the Quectel EG25 modem that works well on Verizon. I have VoLTE enabled on that with the community firmware installed so hopefully Verizon will accept the Broadmobi in the L5 if I pester them enough.