Last year a number of Librem users reported a strange issue with the laptop battery not charging. I too faced this issue on several occasions when forced to do a hard reboot due to a laptop freeze (ie press the power button for 5 seconds until the laptop powers off completely). I found a solution to this issue which seems to have worked for a numbers of users.
Recently the screen freezes have reappeared (I keep my OS regularly updated, and I am assuming something changed recently). I had to hard reboot 3 times today. On the last reboot I was charging my laptop and the battery had reached 100%. When I rebooted the battery capacity showed 0% and now the battery does not charge any more.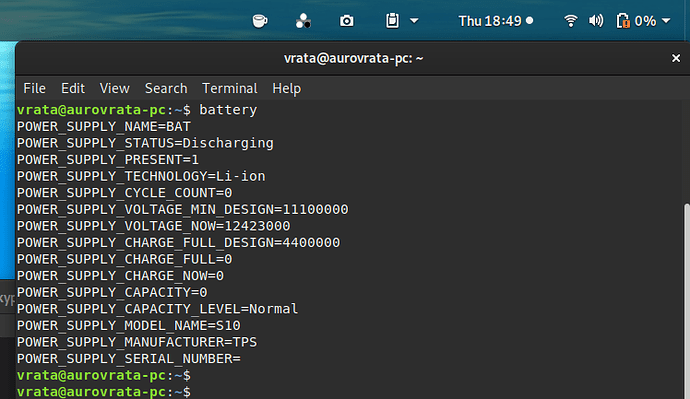 I am assuming the previous battery charging problem got fixed for the scenario where the battery is partially charged…as I have done a hard reboot several times with partial battery and the problem did not crop up.