I've connected a BenQ 4k monitor through HDMI, but upon connection it sets the resolution to 1920x1080. I've tried to change the settings through the display settings UI, but it doesn't show the 3840×2160 as an option at all: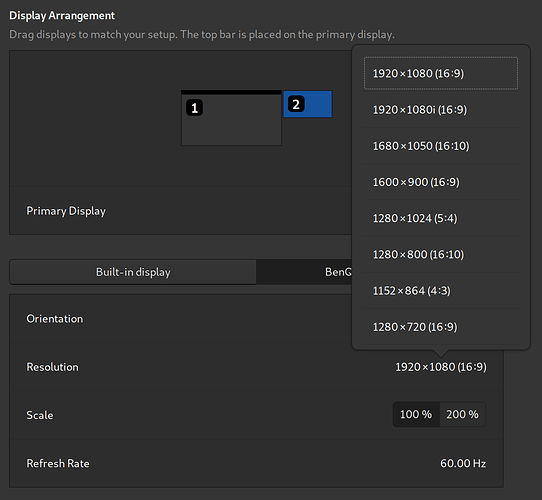 This is with Wayland on the PureOS that came with the laptop. The same cable-monitor combination works for 3840×2160 30Hz on another laptop (with an integrated AMD GPU).
I've tried changing the "Refresh Rate" setting to 30Hz, and even lower, but it did not make the mode available
Anyone have any tips how I could troubleshoot this? Though I know my way around xrandr I'm very much out of my depth with wayland!