I heard a "pop" sound while the laptop was sitting there and being used (not moved).
The plastic holding the case (in all three spots) in the now top-left side (when the laptop is upside down) of the case are broken. That is, the plastic part of the case under the metal bracket that the screws go through are broken. I only found the broken piece of the top-left one. The other two didn't have any parts in this case. Perhaps these two were broken ever since I first got this laptop. I have never looked at this spot until now to really know.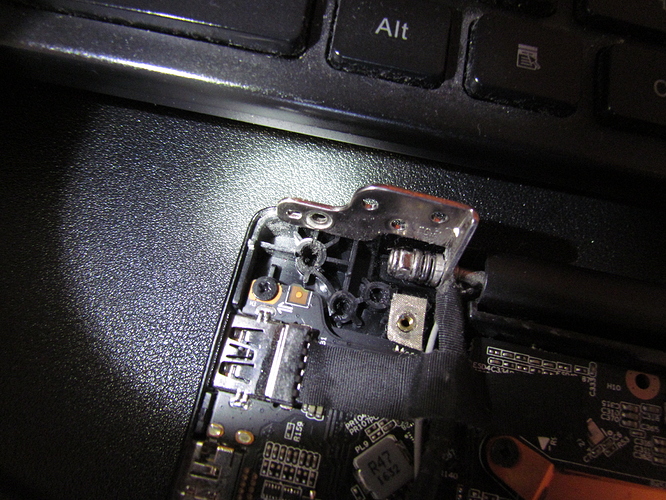 It would be great if Purism sells the case parts.
(I have already sent a support request asking this.)
I am a bit concerned about the case design in this particular area.
I haven't dropped the laptop.