So, I scratched the privacy screen I bought from purism and decided to replace it with an aftermarket alternative off Amazon.
Celicious Privacy Plus 4-way anti spy filter screen protector film compatible with Purism Librem 5 Evergreen
The film fits well and was easy enough to install. Film also has a nice thickness to it for protecting the screen. Having said that, I don't like it. The film puts off some weird lines on the screen which are aesthetically horrendous and give you a headache staring at. I added a photo for reference.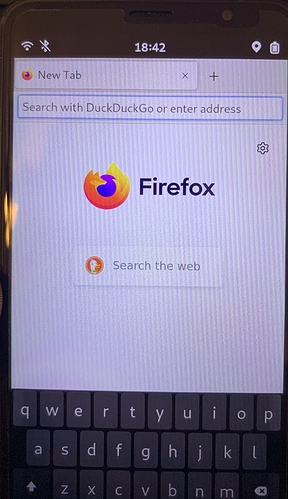 This might not bother everyone, but it bothers me. I just wanted to throw this out there in case anyone was looking at it. Item has no product reviews yet.