I am trying to install PureOS on my desktop. At the very end of the install procedure from my live USB boot drive, I get the following error (see picture):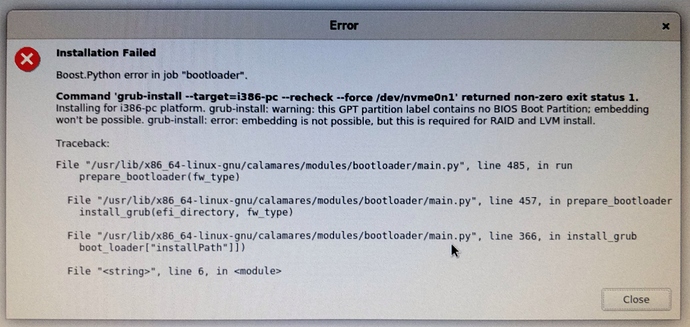 It is important to note that I am currently using Linux Mint and Windows 10 in dual boot mode. I just wanted to try out PureOS on my system and see if I could get it to work properly. I have a 2TB SSD so space is not an issue here.
I assigned 50 GB for PureOS to make its own partition, which was successfully created. I was hoping to be able to boot to PureOS by simply selecting its boot partition in BIOS (not through the GRUB bootloader menu). Unfortunately I am still stuck at the installation phase. Not sure if the problem comes from Windows or from Linux Mint, which already uses GRUB.
Any help?
Edit: I have deleted my Linux Mint install as well as GRUB and the problem persists. I guess PureOS doesn't like the Windows EFI partition?