Editor's Note: This is a guest blog post by Anthony J. Martinez republished with his permission. You can view the original blog post here.
With the arrival of my second Librem Key, I thought now would be a good time to go over how I use Qubes OS features along with some more products from Purism for various signing, encryption, and authentication tasks.
The Landscape
Here are the various components at play:
1x Vault disposable qube – an ephemeral network-isolated VM where the second Librem Key will have its subkeys loaded.
1x Librem Vault – a gold-colored multi-plug (USB-C, MicroUSB, and USB Type-A) 32GB USB3 drive. This holds an encrypted backup of my GPG Keys and some sensitive documents.
2x Librem Key – a USB security token. These hold my GPG Subkeys, with the primary fob also set with the HOTP secret used for PureBoot on my laptop.
The base of all but one of my qubes is Fedora.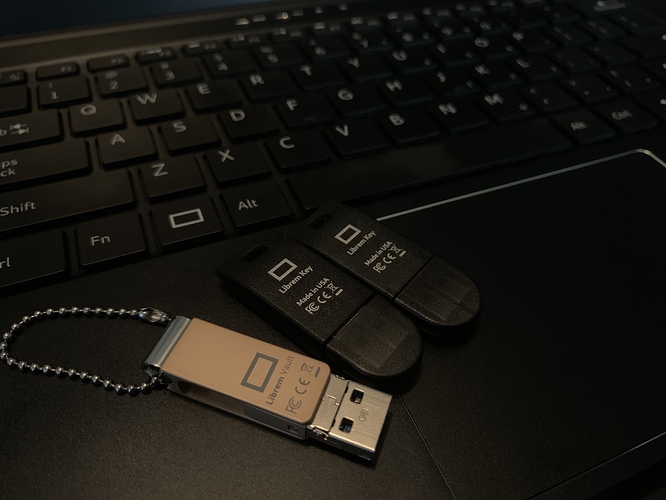 Librem Vault and a pair of Librem Keys on a Librem 14
Check out the rest of the post here: