Hello,
I am ultimately trying to upgrade my Lib 13v4 from Amber to Byzantium. After trying 3 times and failing and having to restore my backup image I think the problem may be in the following?
I have noticed after Amber updates that the terminal reports that I can remove an Image and that Headers can be downloaded. (Attached screen shot).
How exactly should I proceed? I have no coding experience.
I believe this may be some of the issue with my wanting to upgrade to byzantium?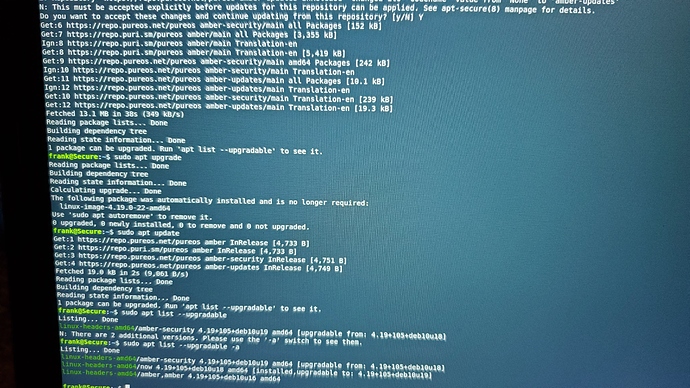 Thank you.
Frank