"Hey Purism", let's see an L5 working (please)
Sure;

Thanks Joao, looks good

Enjoyed Ben Trister's post…

The call example apparently connected number 411. It would be nice to see/hear a connected voice call. Todd might not resist the oppertunity to do a Q and A with a lucky forum member on L5 No1?

Can the L5 make/receive calls yet?
The devkit can, so the L5 should:
Can we, please, have a big and nice photo of the caller on the screen on incoming call? I want to see the person, not a small post-stamp sized avatar.
I'ts not the current design (the video was published last April) and it evolves fast.
You can find the mockups here:
Thanks for info. Checked it. Exactly what I mean, - I can see small circular photos, when most of the screen is empty.
I like full screen better. Here is an example how not to do it: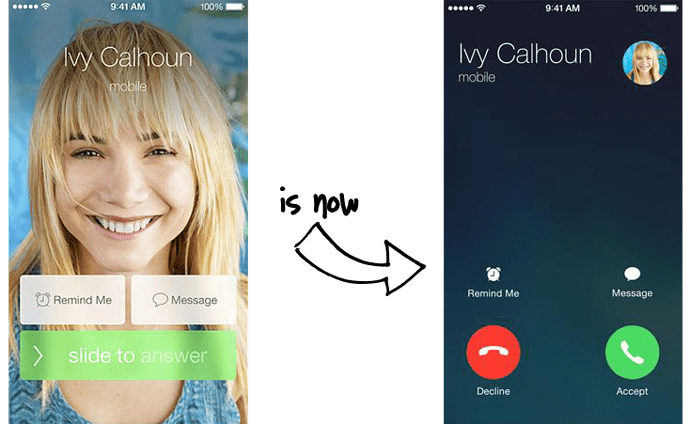 With full screen photo, you can have poor contrast and others accessibility problems.
I think the current mockup follows Gnome guidelines, to avoid those pitfalls.
What about making a phone call and talking to someone, sending and receiving voice/sound, is there an example of that working on a Librem 5? I mean not just it ringing and hanging up directly, but picking up and talking on the phone. I don't think there has been any demo of that yet?
If the L5 is shipping the L5 makes calls - let's see it (please)