hello !
i've been looking around on how to have an individual backup of the config file responsible for storing the color/settings in the gnome 3.3 'terminal' program.
it's so i don't have to manualy change the terminal colors and my settings each time i do a clean install of a gnu/linux distro. does anybody know where that file is located ? i assume it's a permanent file somewhere on the file-system since the settings persist between reboot sessions.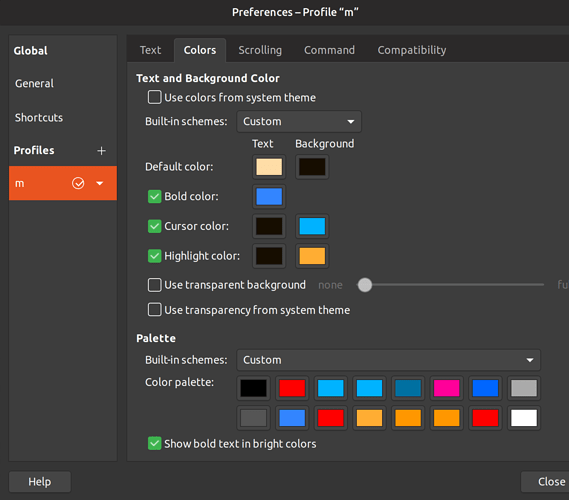 it would be nice to have a dedicated button to save from the gui … i posted here since maybe others would want the same thing but it's not immediately obvious on where to look.
any help is appreciated !