Hi there,
I know there's been topics of this kind before, but I really just need some very basic guidelines on how to install Ubuntu in parallel to my PureOS.
I downloaded an Ubuntu iso file at https://ubuntu.com/download/desktop and placed it on a 16 GB USB drive. When rebooting the computer, I enter the boot menu with the esc key (before entering the encryption password) and select '2' to boot from the USB. However here is where I get stuck as PureOS claims a "Disk error":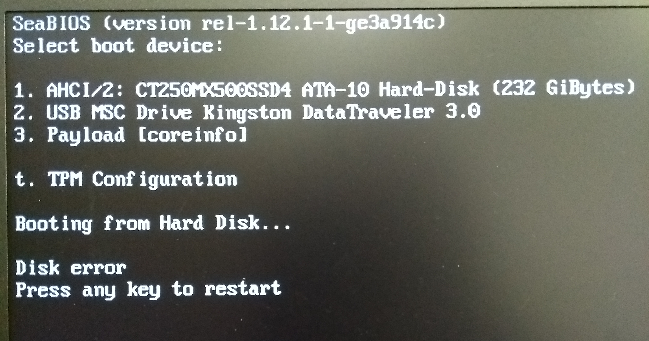 And pressing any key doesn't restart, it just gives another Disk error.
Some questions:
am I using the wrong iso file? Or is here something I should do to it?
should I decrypt my hard disk (or one partition of it) before rebooting from the USB?
Thanks,
Karen