Hello,
I just performed an Update and Upgrade about 30 mins ago.
I rebooted the phone with a successful pass phrase, and lock screen password passed sucessfully.
After passing the lock screen another password entry is required before accessing the desktop. I used my lock screen password with no issue and had access to the phone.
Has anyone seen this? What might it be?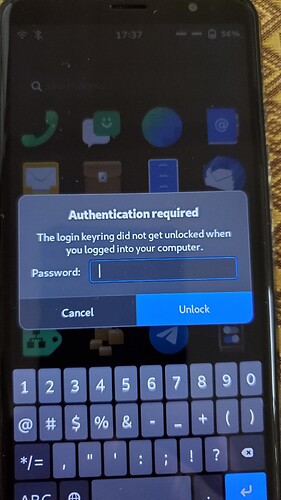 (See attached pic)