Hello,
Not really a complain here, but I am wondering if there is other users that get the same behavior as I experience.
With Protonmail beta 4.0 ( The new one with the centralized SSO ), I see increased CPU load while scrolling the email list or while scrolling within the email read pane.
The CPU usage just goes up high. I generated a CPU flamegraph for firefox, and I see that the CPU is busy with libxul.so.
I am wondering if I am the only one with this behaviour?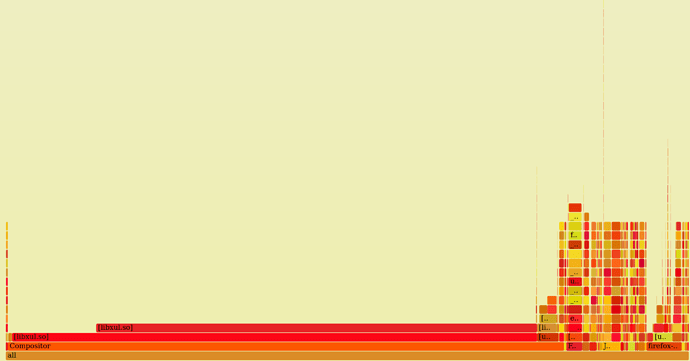 Also when looking at firefox debugger tool I see that there is long latency on the "graphics" portion.

Another view which is very clear to me see the Graphics is taking a big chunk of the time