Grpn Calculator is a Reverse Polish Notation calculator for you RPN heads out there.
$ sudo apt install grpn
This is the opening screen: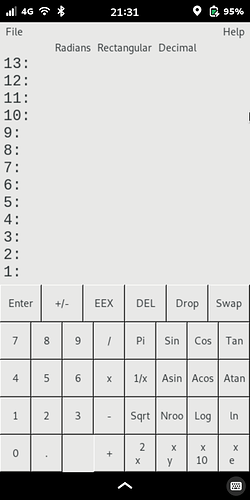 Tapping on "File" at the upper left corner show a pop-up menu: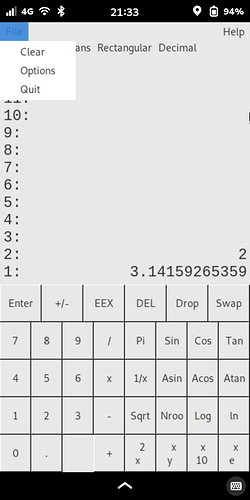 "Clear" resets the calculator so that all numbers in the stack are cleared.
"Options" brings up the calculator's settings: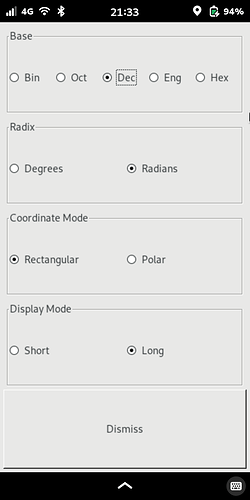 Missing from the calculator is a key-click option to give audio feedback on key presses.
The application fits without issue on the L5 screen, without need for scaling.
However, Byzantium doesn't classify it as a mobile-friendly app, for some reason.
Apart from that, it's a welcome addition to my L5.