I have been playing with PureOS installation options (the ultimate goal is to install it dual boot with MacOS on a MacBook Air, but this is out of the scope of this question).
What I would like to see is how this "Boot loader location: Boot Partition (/boot)" option actually works behind the scenes (in particular, how it makes the Mac's bootloader know where the /boot partition is, by "blessing"?):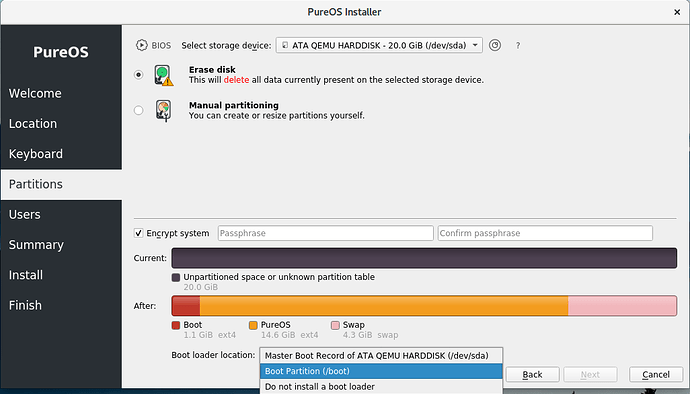 I thought that digging through the source code of that installer should shed some light on what it does. I therefore went to see what is under the "Source Code" link on pureos.net, but it looks like a packages repo rather than source code.
Can somebody please point me directly to the source code behind the installer functionality mentioned above?