I am offering my spot in the waiting queue for a Librem 5 Evergreen, ordered Jan. 2019: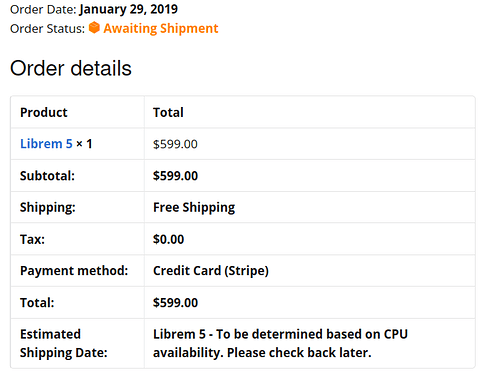 I am asking $599 or €540 which is what I paid at the time, to be paid in advance.
Can do PayPal or SEPA wire transfer if you're in Europe.
In anyone's interested, let me know!