I wanted to buy the SparkLAN WiFi Module, see this screenshot: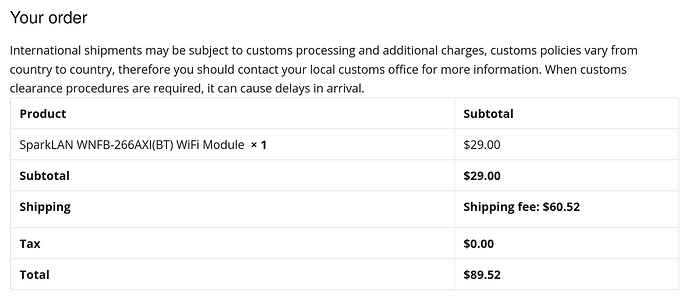 The shipping fee is $60.52.
On top of that I will have to pay in the Netherlands probably tax handling to the shipping company, and I will have to pay VAT.
Please, provide a shipping point directly within the EU.