Maybe some Linux users do not yet know the Linux Vendor Firmware Service. However, it's a great combined effort (as per this whitepaper also on the freedesktop.org site) to be able to update flashable devices in your devices, without having to boot Windows/Mac OS or so.
Well… in any case, what maters is that you get firmware updates on many Linux distros. Here e.g. with GNOME (thus it could also look like this in PureOS):


Or KDE: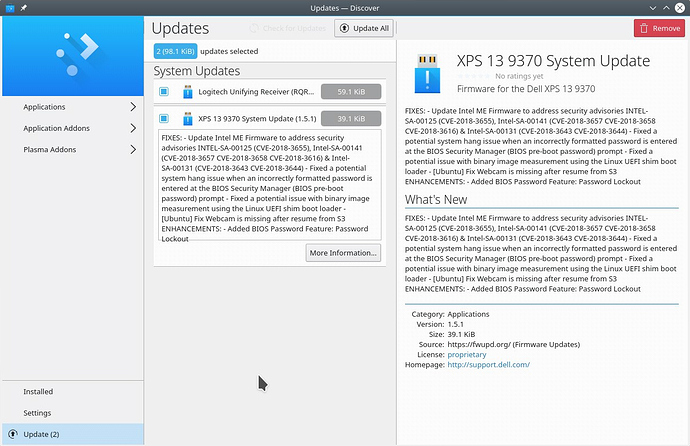 More information for end users are here. (screenshots also taken from there)
---
To get to the technical details, this whole thing depends on Purism. And, good news, actually they are already included in the vendor list on the site!
Bad news: They have not yet submitted any firmware updates there (last red column) and their statement there says:
Testing is in progress, hopefully done soon! 2017-08-15
So this statement is heavily outdated and you did not follow it by facts. So it would be great to hear the current state of this topic, and whether/when (hopefully the latter) you will upload firmware there.
Even major other vendors like Dell are better at this and regularly upload firmware there. So I would have expected that a Linux-specific vendor as you is at the top of that, too.