Hey all,
Coming from Windows, I was finding it a bit of a task for something as simple as setting up a desktop shortcut, however I found the Alacarte tool after some digging on forums and found it to be much better than writing 10 lines or so in a text file everytime I wanted to create a shortcut to a downloaded file that wasn't in the Purism repo.
You can get Alacarte from the Purism repo by typing the following into the terminal:
sudo apt-get install alacarte
It looks like this: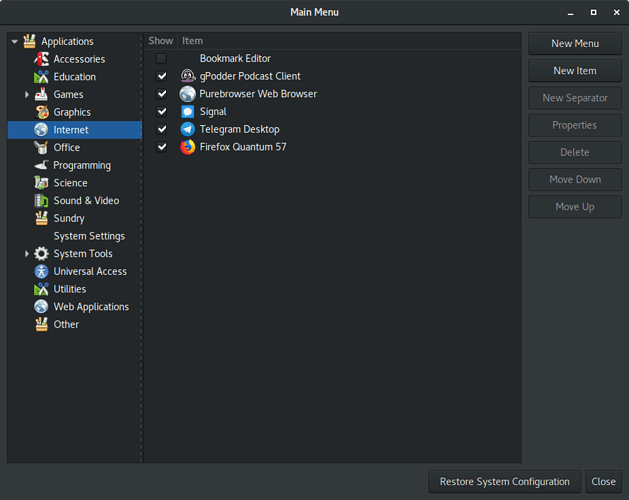 On the left are some app categories, and as I had just downloaded a tarball of Firefox Quantum, I extracted it. Then in Alacarte I went to the logical category of internet, setup a new item that pointed to the file, *make sure you insert quotation marks around the file path " ", found an icon and named it and voila, it appears in your application area and search entries and you can add it as a favourite.
Hope that helps.