On a reboot I got an error message indication compromise.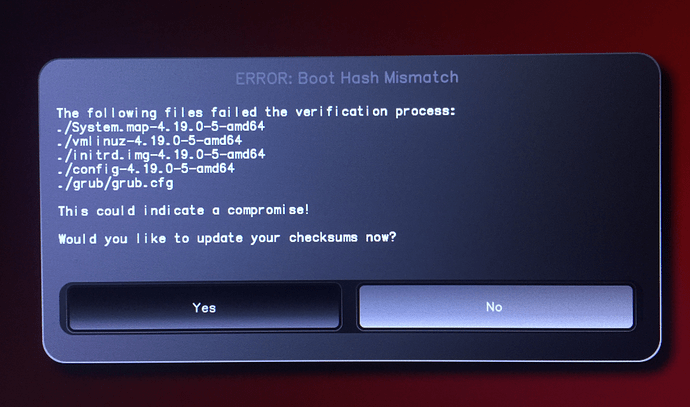 I have not updated the OS. So I'm assuming something was comprised. I tried to do a factory reset, using the .rom & pgp keys saved on the USB.
I get the error below:

I've checked the USB. The .rom & keys are there.
Please advise.