Hello !
i tried to use the Firefox ESR under Byzantium, but the FireFox is outdated and can't support the current cipher sets. On my own server i got the following message.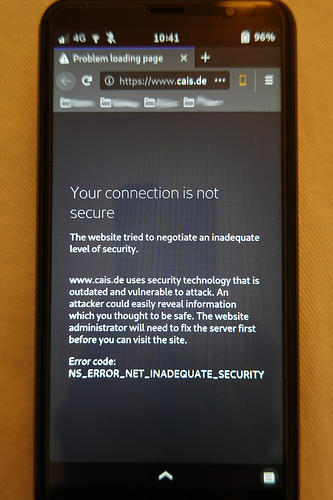 TLS and Cipher-Sets : https://www.ssllabs.com/ssltest/analyze.html?d=cais.de
Is it possible to upgrade to an newer and more secure Firefox ?