This is the final product. It certainly isn't beautiful, nor necessarily cheap, but it will protect my (vastly more expensive) L5 until some manufacturer makes a real case. (I prefer flexible, soft cases over rigid 3D printed cases (but that's just me))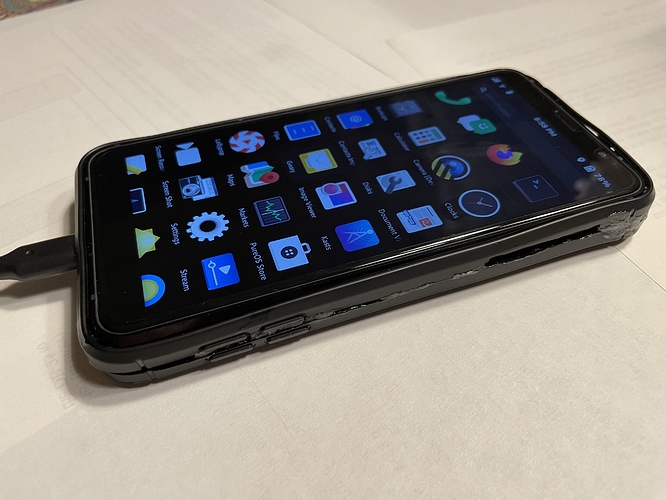 THIS IS HOW I DID IT:
Buy 2 of these cases: Phone Case for Samsung Galaxy J7 Star J 7 Crown 7J Refine 2018 J7V V 2nd Gen (thanks @amarok for your list of case dimensions!). I got these from Amazon.


This made-for-plastic glue will work. It can fill gaps and dries in 20 seconds (cyanoacrylate glues did NOT work on this case, for me anyway). You don't need very much of the glue, maybe 1-2 cc total, after mixing the two components of the glue together, in a 1:1 ratio, but you only mix what you need at that moment because it hardens very quickly. You can get small amounts of glue out of the respective tubes by sucking it out from the container using a 3 cc syringe with an 18 gauge needle tip. (Do not use the mixing tubes that come with the glue, unless you want to waste a lot of glue)


These are the pieces that you end up with (note that I have the two half-cases stacked one upon the other, on the right). You can discard the left and middle pieces, if you like.


Glue the two half cases together. Note that the top of the L5 orients towards the end of the case at the right side of this picture.


Using the knife, carefully cut out apertures for the HKSs, power button, volume buttons, USB-C port, and back camera/LED.