GNU Jami (Signal/WhatsApp/Telegram replacement)

Being a piece of GNU software Jami falls inline with the Purism philosophy of using free (freedom) software.
The distributed universal and secure Free Software for multimedia communications by Savoir-faire Linux and the GNU community
. The website states that Jami is…, "
Designed for the general public as well as the industry, Jami aims to provide all of its users a universal communication tool, free, secure [End-toEnd Encryption by default] and built on a distributed architecture requiring no authority nor central server to operate.
" And since this is already cross-platform, having Jami on all devices and form factors is already possible. And finally another thing that maybe important to users is that Jami does not require a phone number or email address to create an account. Just create a user name, using your name is optional. This would seem to fit right in with Purism & the Librem 5. Your thoughts anyone?
Jami on Mastadon (Librem Social accessible)

Discover [Mentions Encryption]

Features

Video calls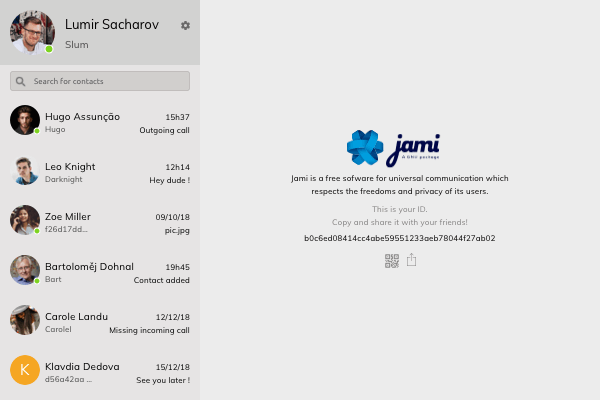 Creating a Jami Account