I've played some games today on my Librem 5 connected to a 1080p TV: https://social.librem.one/@dos/105227250087524796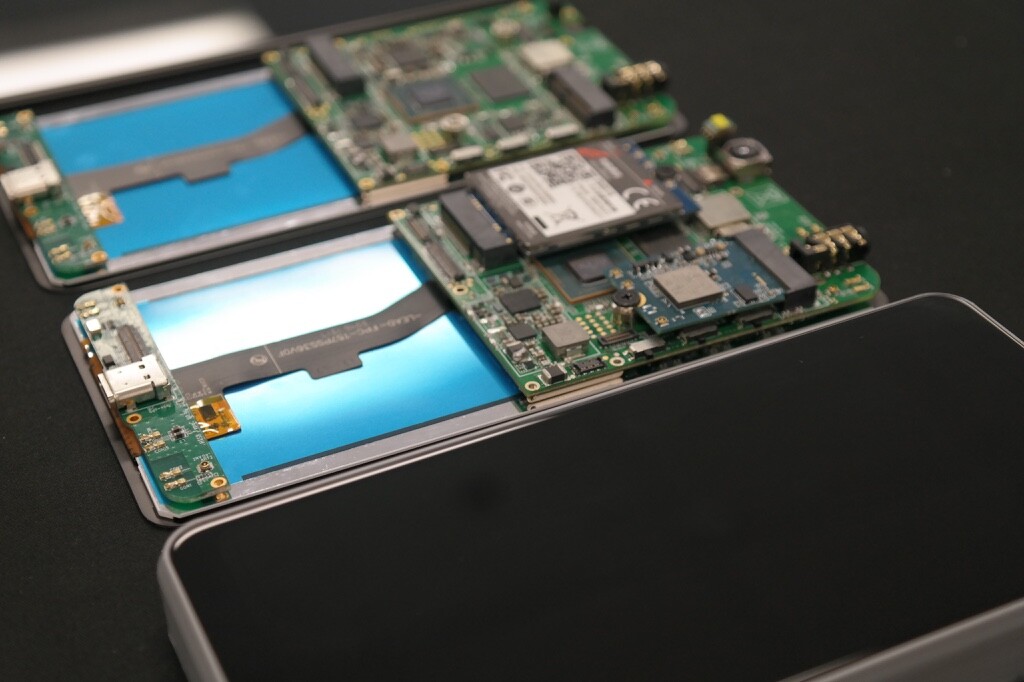 Shows what looks like a rather large empty space. Why is that?
I feel like with that large of a gap we could have several more USB type-C ports and another μSD card. Maybe even another m.2 slot for a small form factor storage drive? If the latter would've been possible, that'd be great for ~/ while the soldered eMMC for /
Could also have a much larger battery, no?
Or, maybe I'm a fool and that entire space is solely for the battery?
Even still, personally I'd like more ports out of a computer but that's another topic.
Yes, it's all for the battery.
It's probably off-topic here, since it's not a photo or video, but a voice recording of a call with Librem 5

At the end the truth about him is revealed by the box in the background labeled "secred hitler".