I gave already a look into those files and saw that they come from same source user0 posted here. However not every change has been done. You can make a backup and try user0's files or just combine as you wish.
In my case I will do few changes to fix some little issues and made more space etc. Since I'm using it on 150% and don't mentioned to go above, I used some other size values then other people should use.
Here's my setup btw. I just need to find one last thing to fix last flickering issue.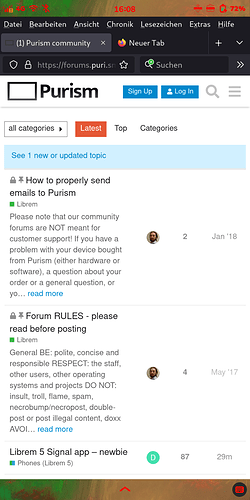 With Squeekboard I also have access to last page, next page, reload page and fullscreen mode (very useful for landscape browsing).