I've bought this one. It's well made but pretty bulky. Looks very protective. The interior is super soft, no scratch worries.
L5 fits well on the size #8 (made for iPhone 11 pro max).
Here some pictures of the L5 in the case.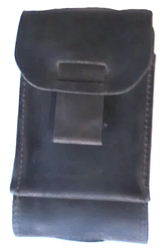 I think I'll look for something thinner after all.