One day laptop worked, next day it will not power on or show any charging indicator. I can't even get to any on screen boot activity.
I've only had this for 1 month and was using a lot for first week but then got distracted with life. Got back into it two days ago, no problem… then yesterday, crickets, notta, nothing!
Submitted support email but curious on how prevalent this is? Don't see much about it on this site… one good thread on the battery and charging best practices. Another thread mentioning that either the battery is fried (pain) or the circuitry (disaster).
I had left the adapter plugged in when not using and wondering if battery is fried, even though thread states that the adapter/machine is smart enough to stop charging before reaching 100%.
Pictures show before and after holding power button. The lights flash after 1 sec and the go back off after another sec. If I keep holding power button down, the battery amber light stays on after other lights go off, until I release the button.
BEFORE HOLDING DOWN POWER BUTTON - ALL DARK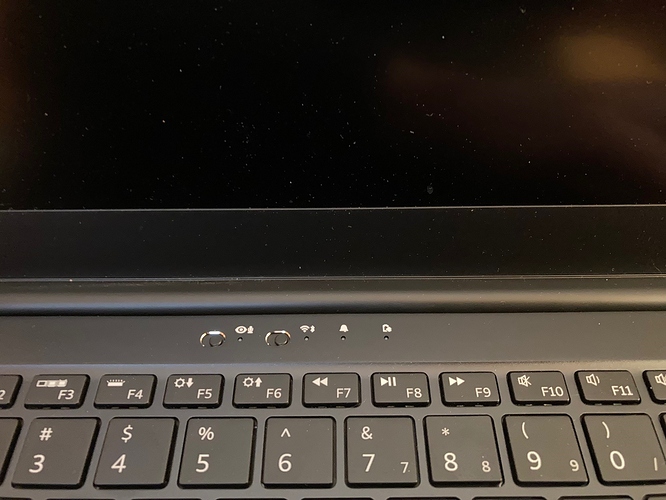 WHILE HOLDING DOWN POWER BUTTON - TEMPORARY LIGHTS (Including screen)