Hi,
I am currently running Qubes OS on a Librem Mini v2, it uses Pureboot.
Since purchase, when I boot the computer with two monitors connected the following will occur approx 90% of the time: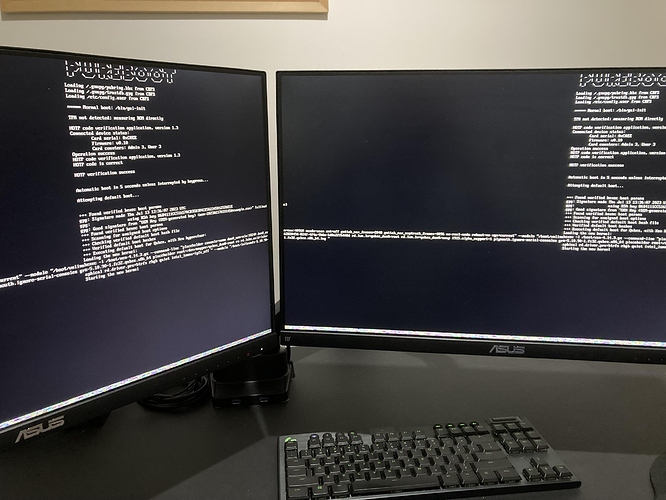 Once the following appears it just sits there stuck.
This will occur when using the Librem Key or booting without the Librem Key.
If I unplug one monitor and pass the initial boot screen (pictured) then plug the screen back in everything then functions normally.
I recently updated to the latest pureboot release: pureboot-librem_mini_v2-Release-27.1 and the issue still persists.
Is anyone else experiencing this issue ?
Thanks