Just for fun, here's my Pi-Hole admin page X-forwarded from my RaspberryPi to the L5: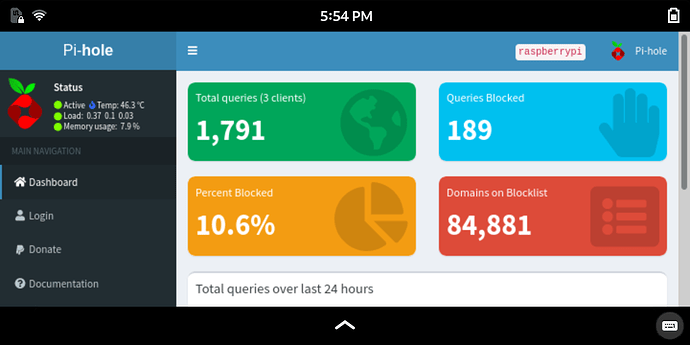 With ssh already set up, enter the command:
ssh -X pi@(RaspberryPi'sIPaddress)
followed by the password (or chosen authentication method).
Then with the "no hangup" command, I can start any application resident on the Pi:
nohup firefox-esr
Above, you see my RaspberryPi's Firefox-ESR application remotely displayed on the L5 over my wifi network. I can now log in and and check the detailed list of blocked or allowed connections, change/update settings, etc.
Entering Control+c in the terminal closes the forwarded application.
How cool is that?