Hi community,
I tried to install PureOS, unfortunately without suceess. Here is what I did:
Created an install drive as described here.
Using Win10 I created a blank partition on my hard drive (32 GB) and formated it with NTFS.
During Installation process I chose this blank partition for installation (step 5 in installation guide). After reviewing all definitions I started the installation. After approx. 10 min. I got following error message: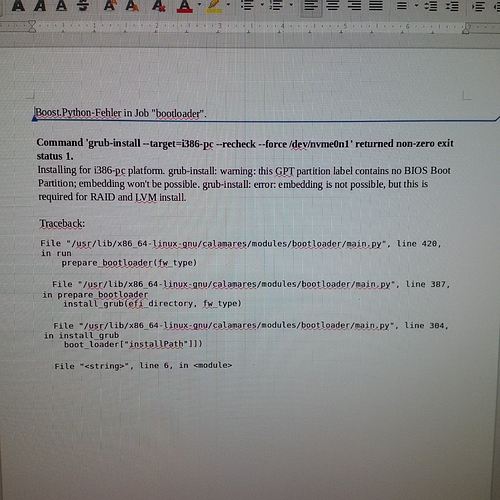 Since I am not able to interpret what I can read I urgently need your support. Thank you a lot in advance.
P.s.: Besides this problem PureOS is obviously not able to recognize my network card / wifi hardware. Because I don not have the opportunity to connect to a wifi.
For further information helpful to help me, please do not hesitate to post.